Welcome to my PhotoAlbum... I hope this gives you the chance to get to know me and my friends and family better... or at least how we look. :o) So enjoy...
Well, this is me. Pic taken on November 2, 2002.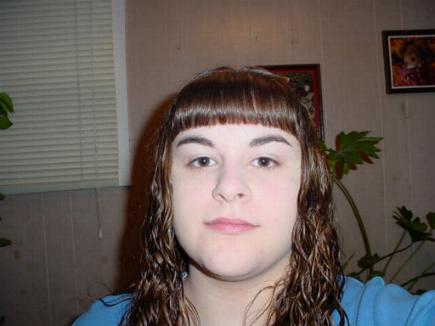 Me again... sometime in December 2002.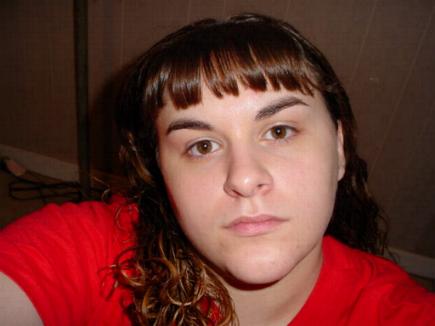 And yet another one from December 2002 sometime. :)
This is me with my friends son Dylan in May 2002.
Me at work! :) Taken on May 25, 2000.
Here is a few more pictures of me taken September 1999. Don't ya just love the up close one? hehe
Pictures of my family:
This is my older brother Adam...he's 25 years old and lives in Wichita. These pictures are several years old. :-/
This is my brother Aaron...he's 16 years old and in the 11th grade now.. I need to scan some new pictures of him obviously.
This is my youngest brother Lukas...he's 14 years old and in the 9th grade.. once again I need to get some new pictures.
Pictures of me and my friends:
This is Paula, Lisa, and Brandi on the bus on the way home from the State Music Festival in Manhattan, Kansas my senior year of High School.
This is Paula, Me, Beka, Brandi, and Asel at Lisa's on our last day of school our Senior year!
This is Amber and I (top), Angela and I (bottom left), and Lindsay and I (bottom right) goofing off at Lindsay and Amber's. January 2001. :)
Here's Angela... COOKING!! Better look now, cuz it probably won't ever happen again! LOL ;) February 2001
Lindsay and Amber. February 2001
Lindsay and Angela. January 2001
Pictures of my Cats:
This is our cat Princess, she's 16 years old but still playful... as you can see.
This is our cat Tabby, she's 5 1/2 years old... and don't let the pictures fool you... she's VERY playful.
Home Friends Bears Mickey Music Links Stories/Poems PhotoAlbum